Principal Investigator
Jeet Sukumaran
PhD Graduate Students
Michael Remington
| | |
| --- | --- |
| | I received my undergraduate degree in a multidisciplinary major of biology and mathematics. My goal is to utilize these two fields for ecological and evolutionary population modeling. Some subjects I am interested are predator-prey dynamics, geospatial populations spread, machine learning, and biodiversity conservation. Some previous work experiences that have helped me develop my interests was working at Montana Natural Heritage Program conducting field work, supporting with mapping/analytics projects at the Oregon Coalition of Land Trusts, and two years as an analyst for a company called Vacasa. My personal hobbies include basketball, hiking, writing, and cracking yolks (cooking and bad puns). I am new to San Diego and I am excited to see what it has in store for me. |
MSc Graduate Students
Andrew Theil
| | |
| --- | --- |
| | I graduated from Willamette University with a bachelor's degree in Biology and minor in Chemistry. Having researched the population genetics of Yucca moths, which pollinate the Joshua tree, I developed an interest in genetics and bioinformatics. I am joining the Sukumaran lab with an interest in studying species delimitation using genetic datasets. My goal is to develop proficiencies in bioinformatics programs with the aim to explore evolutionary trends of various organisms. When I'm not geeking out about genetics and biology, I can be found hiking, cooking, or on the rugby pitch. |
Undergraduate Students
Eduardo Charvel
| | |
| --- | --- |
| | I am an undergraduate student majoring in Evolutionary Biology and minoring in Honors Interdisciplinary studies. I am currently researching host-parasite coevolution in sharks and tapeworms and looking for novel ways to incorporate Machine Learning into Phylogenetics. In the Sukumaran lab, I look forward to expanding my programming abilities and learning more about Bayesian statistics in order to use them effectively in my research. In the near future, I hope to be part of an Evolutionary Biology graduate degree program that allows me to study evolutionary biology while also having a strong computational component. |
Campbell McGarvey
| | |
| --- | --- |
| | I am an undergraduate student at SDSU majoring in Biology and minoring in Sociology. I am keenly interested in coevolution and biodiversity conservation and am looking forward to applying my knowledge to research in evolutionary biology. In the Sukumaran lab, I have learned the vital role of computation in biology, and I hope to learn more about Bayesian statistics and improve my programming skills to implement in research. In the future, I plan to enroll in a graduate degree program that best suits my research interests. When I'm not studying, you can find me hiking, playing basketball, reading, listening to music, or baking. |
Trystin Reid
| | |
| --- | --- |
| | I am currently a Senior at San Diego State University majoring in Biology. At the moment I aspire to have a career in the medical or research field in the future. This is my first semester in Sukumaran's lab and I'm in the process of learning how to code, and I can firmly say that I'm loving coding! With my knowledge of coding expanding I could potentially see myself having a future in coding as well. With this being my final year at state, I hope to become proficient in coding and expand my knowledge base on evolution significantly. |
Alumni
Kyla Appnel (Former Undergraduate)
| | |
| --- | --- |
| | I'm originally from Connecticut, but have lived in San Diego since 2017. I am currently in my fourth and final year at San Diego State. I'm majoring in biology with an emphasis in zoology, but have developed an interest in evolutionary biology during my time as an undergraduate. I'm interested in pursuing a career researching animals in the field or making tools for other scientists to do so. In this lab, I'm working on growing my skills with coding to help me once I get started in industry. Upon graduating, I plan on continuing my education by pursuing a PhD in evolutionary biology. Outside of school, my hobbies include playing guitar, skateboarding, writing, and trying new foods and activities. |
Amanda Buck (Former Undergraduate)
| | |
| --- | --- |
| | My name is Amanda Buck, and I am a student at San Diego State University. I am currently a third year Biology major, with Chemistry and Honors minors. My main interests in the biological field are genetics, medicine, and biochemistry because I enjoy learning how these three fields work together. This is my first semester in Professor Sukumaran's research lab, and I am excited for this experience to help build my knowledge in genetics, more specifically phylogenetics and evolutionary history. |
Julia Escobedo (Former Undergraduate)
| | |
| --- | --- |
| | I first became interested in science and medicine in my high school junior year. I had a wonderful biology teacher who showed me the benefit of planning a future with purpose that could allow me to be of service to others and challenge my views of the world every day. I had my first research experience with the SDSU UCSD Partnership Scholars Program where I investigated the role of super enhancer tagged genes within pancreatic cancer oncogenesis at the Moores Cancer Center. I am now working under Dr. Sukumaran to explore evolutionary relationships among virus populations. I am working to finish a Bachelor of Science in Biology and a minor in interdisciplinary studies with the Weber Honors College at SDSU. I plan to apply to medical school upon graduating. In my spare time I enjoy volunteering, walking my dogs, and painting with watercolor. |
I AM RECRUITING!
PhD
Students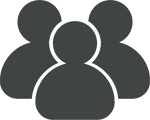 Master's
Students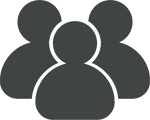 Undergraduate
Students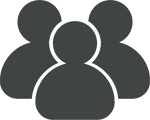 Are you eager to work at the intersection of computing and biology?
Are you interested in learning how to develop innovative theory, models, statistics, and software to study systems which can range from microbes to dinosaurs, fishes to birds, lichen to dipterocarps, deserts to rainforests?
Are you excited about using:
Frequentist and Bayesian statistics, simulation-based and approximate likelihood methods, statistical/machine learning
Python, C++, R, and other computer languages
to come up with new ways to:
Understand the processes that have generated and distributed species across space and time?
Look deep into the history of a group of animals or plants, identifying processes and events in the past that have structured or driven their current patterns?
Then the SukumaranLab might be the right place for you, and you might be the right person for the SukumaranLab!